王亚宗 | 教授

纳米材料研究所 2018-11-15 11:25 已被浏览 3223 次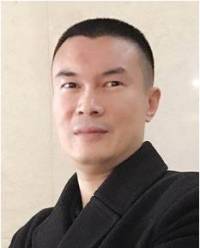 王亚宗 教授

Patent Innovation Alliance Fund (PAIF) –
CTO & Head of East China
(2015-Present)
Shanghai
2015至今:派富专利技术投资运营有限公司首席技术官兼华东区主管
·
As CTO, established technology reserve and identified customer technology and patent needs.
·
As Head of East China, led the local team and completed investment deals in semiconductor chip design and non-invasive controlled drug release device startups.
与团队共同完成了新型芯片设计及非侵入性药物缓释系统初创公司的投资。
Intellectual Ventures (IV) –
Director
(2007-2014)
Beijing
·
As a founding team member for IV China, studied and pioneered business models uniquely suited for IP collaboration with Chinese universities, research institutes and enterprises.
改善了发明开发的商业模式,并与研究机构及大学合作开发专利技术。
·
Led the China physical science and healthcare teams and responsible for half of IDF global physical science teams.
带领中国的大物理
及健康产业团队开展业务;同时负责基金的大物理领域全球业务的一半。
·
By leading the team to actively work with inventors, successfully built an extensive inventor network and significantly elevated invention quality.
JW Scientific –
Managing Director
(1999-2006)
Shanghai/California
·
Advised venture capital and private equity investors on technical merits of potential investments in areas including medical device, nano technology, chemical engineering, and intellectual properties.
在以下领域给风险及私募基金提供技术咨询:
医疗器械、
纳米、化工、以及知识产权。
·
Provided creative scientific and engineering solutions to various industries exemplified as follows:
·
Developed an optical surface treatment process that the client's existing vendor with 20 years of experience was unable to develop, enabling
the
client to generate multimillion dollar revenues.
·
Formulated an ink that allowed a 3-D printer to print 3-dimensinal objects with enhanced strengths.
·
Developed and marketed novel index-matching resins for windshield and glass repairs that leave virtually no marks.
·
Improved fabrication method on a tubular corneal ring that offers easy power adjustment after refractive surgery.
·
Invented a photo-curing process for ultra-thick polymer layers to encapsulate silicon solar chips, and designed an automated production line, resulting 10x performance with reduced processing time and power consumption.
·
Developed light curable adhesives that bond instantly and are stronger than glass. These adhesives are widely accepted in furniture, crystal and decoration businesses.
·
Formulated anti-fog and water-repellent coatings for glass, mirror, and windshield applications with low cost materials while preserving high performance.
·
Invented
microwave
heated
ice cream scoops and microwave plate warmers.
Pfizer (Formerly Pharmacia) –
Sr. Scientist & Project Manager
(1991-1998)
Irvine,
CA
1991-1998:辉瑞(前法玛西亚)制药公司资深科学家及项目经理
·
Invented shape memory materials and processes that allowed large implants to go through small incisions – good for minimally invasive surgeries such as the third generation intraocular lenses.
发明了用于人工晶状体的形状记忆材料,并开发的产品原型。
·
Developed an impermeable packaging and its sterilization method that suit the special needs for hydrogel implants.
·
Managed R&D projects in smart materials for surgical implants and drug delivery applications.
·
Received
the Pharmacia President's
Award for innovation and dedication.
MIT –
Post-doctoral Research Fellow
(1991)
Cambridge
,
MA
·
Developed non-linear optical materials made from conjugated polymers.
·
Consulted for companies on organic conductive connectors and antistatic lenses.
Massachusetts Institute of Technology (1991).
Ph.D., Polymer Science
Cambridge,
MA
University of Science and Technology of China (1987).
B.S., Applied Chemistry
Hefei, China
·
50+
patents and patent applications;
6
peer-reviewed
scientific
journal articles.